Welcome to Beverly Hills
America's Most-Famous ZIP code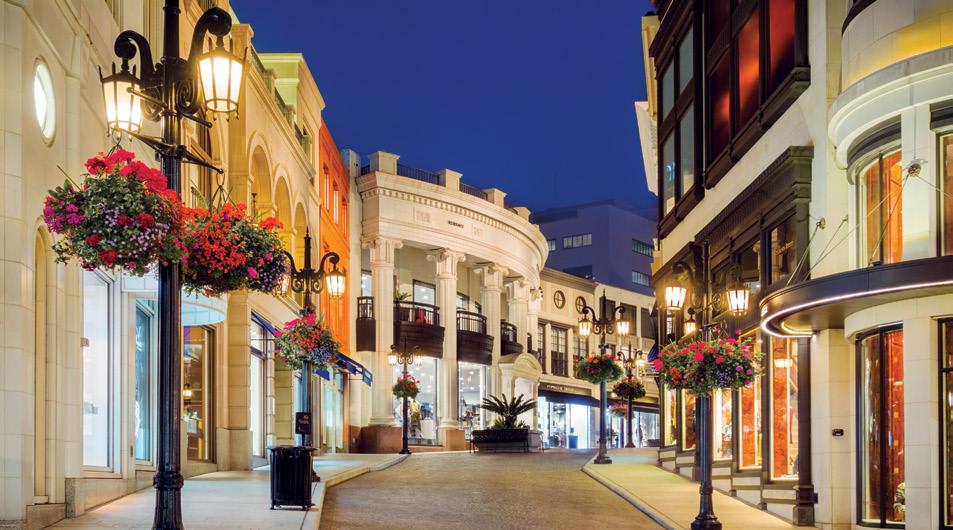 You can't help but feel a change in sensory perception as you cross the city limits and enter the picture-perfect and elegant setting of Beverly Hills. The city's streets are lined with couture storefronts, manicured parkways, sparkling clean streets, pinch-me gorgeous vintage homes and grand mansions, interwoven with contemporary architectural styles, equally as appealing.

It's not surprising, with the city's not-so-modest turn-of-the-century celebrity beginnings, that she is home to the most recognizable ZIP code (90210) as well as one of the most expensive ZIP codes in the nation. An estimated 34,000 people inhabit this lavish city, spanning 5.7 square miles of luxury real estate, which also showcases iconic and world-famous Rodeo Drive, Beverly Wilshire Hotel and restaurants by world-renowned chef Wolfgang Puck. Known for its glamour and glitz, the city is among the most-filmed
locations in the world.

Beverly Hills is part of the "Platinum Triangle", which includes the Los Angeles communities of Bel Air and Holmby Hills. The city's student population is served by a proprietary school district, that includes Beverly Hills High School, which is listed among the top 100 public high schools in California.

The city's history in brevity: The land first granted to early feminist Maria Rita de Valdez was named Rancho Rodeo de las Aguas (Gathering of the Waters), for the streams that emptied into the area from surrounding hills and canyons. With each subsequent ownership, came a new use, from lima bean crops to oil speculation and water utility, eventually becoming an elite housing development. The "Glamour Years" as they are described, began with the construction of the first mansion built by cinema celebrity couple, Douglas Fairbanks and Mary Pickford. And the rest is history, as they say. As more celebrities followed suit, the city responded with a standard for glamour that has endured for decades. Everything seems a little bit brighter in Beverly Hills, even on the cloudiest of days.