Welcome to Bel Air
High-Class Hideaway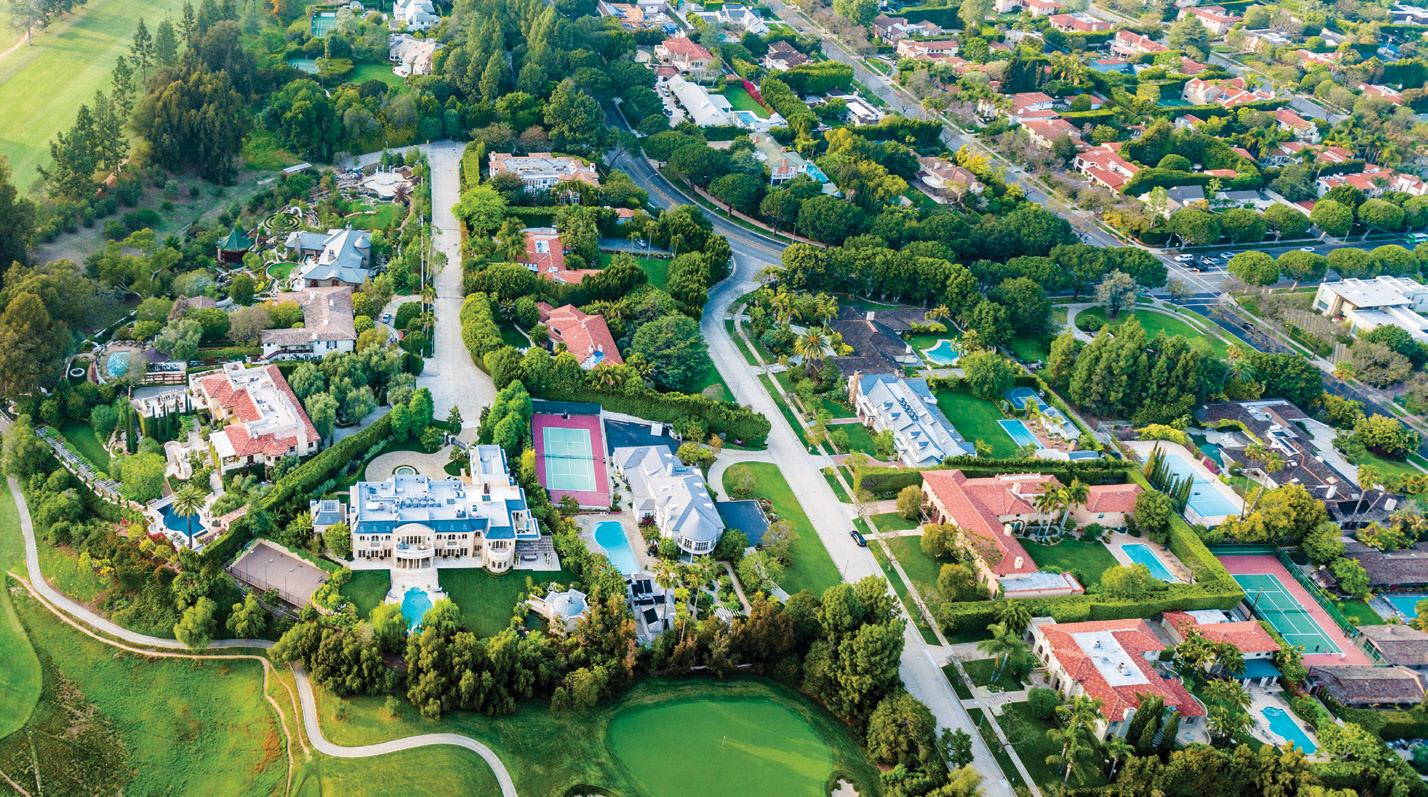 With or without the hyphen (it seems to have dropped out of use since the original Bel-Air Estates was established in the early 1920s) the lovely Bel Air community carries a certain sophistication that has stood the test of time. What developer Alphonzo Bell Sr. – a multimillionaire in the oil industry – envisioned as a secluded enclave for the wealthiest of residents is still a most enviable address today, making up one-third of the "Platinum Triangle" of L.A. neighborhoods along with Beverly Hills and Holmby Hills.

Lightly populated and nestled in the foothills of the Santa Monica Mountains, Bel Air is the epitome of culture meets nature. Only 12 miles from Downtown Los Angeles, and bordered by Sunset Boulevard to the south, it is near enough to the excitement of the city, but feels sheltered. It is essentially like a different world beyond the ornate gates grandly situated at the two main entrances – one just off Sepulveda Boulevard and the other on Sunset near the UCLA campus. Though there are several public means of accessing Bel Air, and the iconic main gates remain open, they nonetheless impart an aura of exclusivity as you pass.
Many of the estates scattered among the lush lawns and meticulously landscaped grounds of Bel Air are tucked down long, winding driveways. Celebrities, billionaires, athletes – all are fixtures among the properties that are often hidden behind private gates of their own. The meandering roads in the hills are also home to the tony Hotel Bel-Air and the elite Bel-Air Country Club, both original to the neighborhood's founding in the Roaring Twenties. Aside from these two area landmarks, the community is primarily residential, with only a few high-end shops and markets catering to the needs of its select clientele.

For the nature lovers among those fortunate enough to enjoy the "beautiful air" lifestyle, miles of nearby hiking trails afford not only a terrific workout, but spectacular views of the Getty Museum, the glittering lights of West Hollywood, Santa Monica Bay and the majestic Pacific.