Sherman Oaks remains a sought-after refuge for celebrities, athletes, and sun-loving transplants to Southern California. Located in the San Fernando Valley area of Los Angeles, Sherman Oaks is home to approximately 62,000 residents.
With notable residents including
Friends
actress Jennifer Aniston and
Academy Award-winning actor Rami Malek
, Sherman Oaks offers unparalleled residential luxury. The city has a relaxed, small-town vibe. Its residents value privacy and mingle at local farmers' markets and street festivals with anonymity and respect.
The 18-mile-long
Ventura Boulevard
intersects the city, dividing it into two regions: north Boulevard and south Boulevard. Sherman Oaks homes regularly sell for between $2-$50 million, but the
median list price
of both north and south side Sherman Oaks properties is about $1.8 million (up from $1.4 million in 2020). Sherman Oaks real estate is in the midst of a hot seller's market, which means that there are more buyers than there are available homes.
Still, if you plan on listing your Sherman Oaks real estate for sale, consider the following reasons to stage it first.
1. Buyers move quickly in a seller's market,
You may assume that, as a seller of Sherman Oaks real estate, you have the upper hand in a seller's market. While to a certain extent that's true, it's vital not to skimp on preparatory steps in anticipation of an easy sale. If there are two comparable Sherman Oaks properties available, and one is staged (while the other is rife with clutter or in need of minor repairs), buyers will move quickly to secure the staged property.


In a hot market, buyers often take their first impressions of a home at face value. If they can easily picture themselves living in your home—and they feel they'll only have one chance to tour the home before it leaves the market—they're likely to put in an offer.

Conversely, if your home is full of family photos, excess furniture, and personal decor, it will be extremely difficult for them to imagine themselves living in the space. To avoid putting off potential buyers, store personal belongings, minimize furniture, and save your bold style choices for your new home. Keep things neutral in terms of color palette and clutter to ensure your real estate appeals to the widest range of buyers. You never know what will sway buyers, and the last thing you want is your favorite sports team conflicting with theirs.
2. Buyers expect a staged home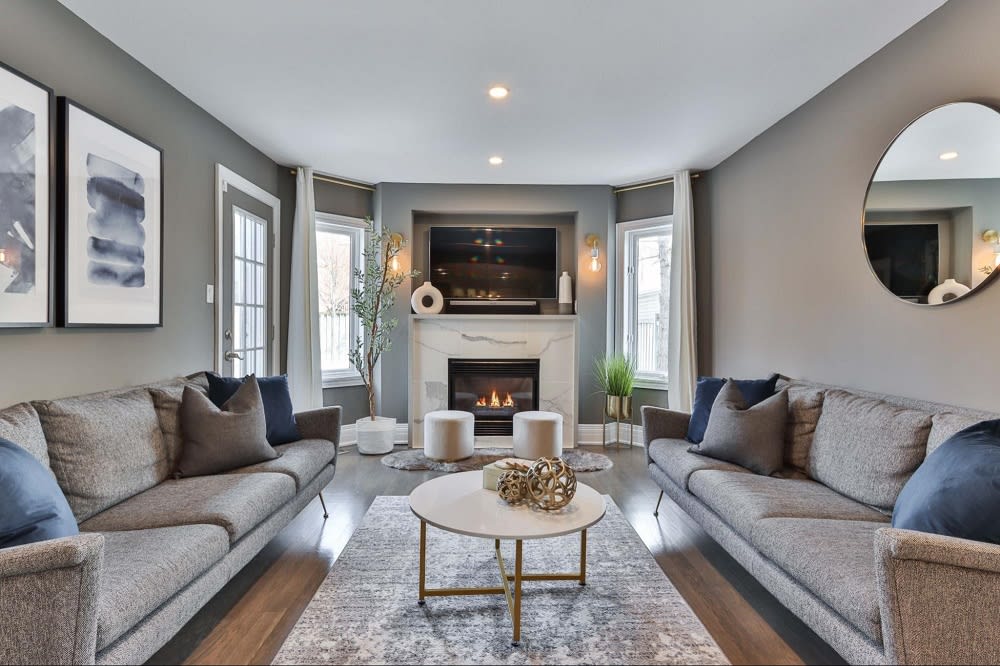 Staging has become commonplace in most real estate markets, and most buyers (especially for Sherman Oaks luxury real estate) expect the homes they tour and view online to be staged to perfection. If you skimp on professional photography, staging, or landscaping and cleaning — your listing risks sitting on the market longer and fetching a lower price. When viewing and comparing an unprepared home with its competition, most buyers will begin to question what else the former owner has neglected. It may seem crazy, but even the smallest of details can deter a potential buyer.
3. Staging helps sellers earn a higher price—faster
A recent survey on the return on investment (ROI) of staging showed that of the
4,200 staged homes
examined, 85% sold for 6-25% greater than their not staged counterparts. Professional stagers vary in price, oftentimes depending on your home's location, asking price, and whether the staging furniture is available for purchase with the house. However, regardless of their price tag, professional stagers are always a great investment. In addition to staging services, they also provide empty and staged photos of your Sherman Oaks real estate for use on online and multiple listings services—allowing potential buyers to see the space on various platforms.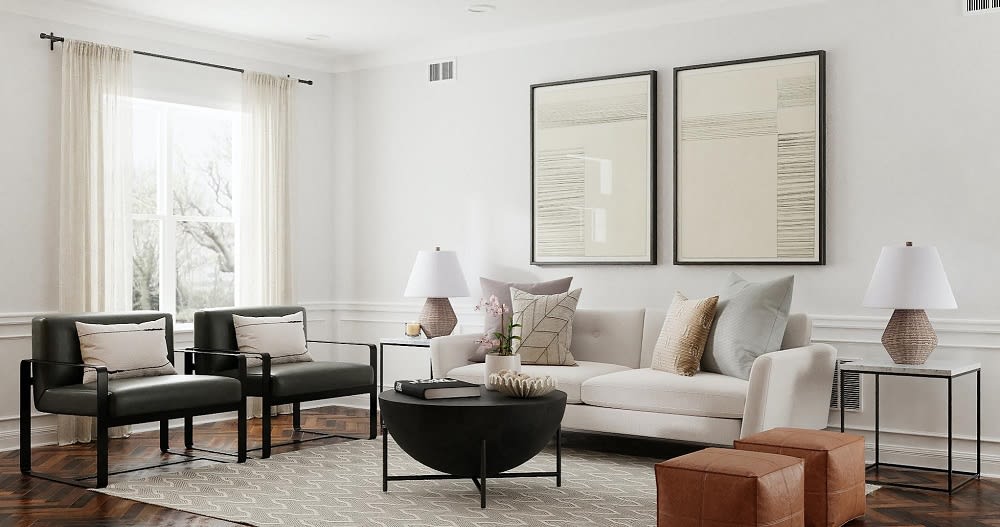 4. Staging makes homes appear move-in ready
Curated furniture and decor radically improve a home's marketability. For example, if your furniture and decor lean Old West with raw wood finishes, overstuffed couches, and a custom saddle mounted on display, buyers who don't share your affinity for western accents may be put off. Staging works to appeal to the greatest number of buyers by not singling out any specific styling fad. Not only that, but it highlights your home's best features and lets the architecture of your space speak for itself.
5. Staging maximizes your home's space
Staging involves much more than cleaning out your space entirely. Empty rooms make it hard for buyers to imagine a room's purpose and potential. They could mistakenly assume that rooms are smaller than they actually are. Overcrowded rooms have the same effect, as clunky furniture can make a space feel cramped. Stagers will optimize each rooms' potential so that they appear open, balanced, and inviting.
Ready to list your Sherman Oaks home for sale?
When you're ready to list your Sherman Oaks home for sale, reach out to expert Realtor
Barry Dantagnan
. Whether it's your first time selling or your fifth, Barry will support you with the best market insights, negotiation, and customer service in the Sherman Oaks real estate market — and make the entire sales process rewarding and keep you stress-free. If you're ready to sell,
contact Barry today
.