Home renovations can make or break the property value of your home. Knowing what home improvement projects you should do before listing your home is a must if you want to compete in today's seller's market.

Below are seven home improvement projects that will increase the value of your real estate should you decide to sell your Sherman Oaks home.
Replaced or updated fiber cement siding
Newly replaced or updated fiber cement siding can generate a significant return on investment for owners of Sherman Oaks homes. New siding not only makes the outside of a home more appealing but also
increases its value
because siding is an essential factor in protecting your home from the elements, wear and tear, and insects. If your home currently has faded paint or siding that is in disrepair, this one home improvement alone will have a dramatically positive impact on your selling price.
Install a new garage door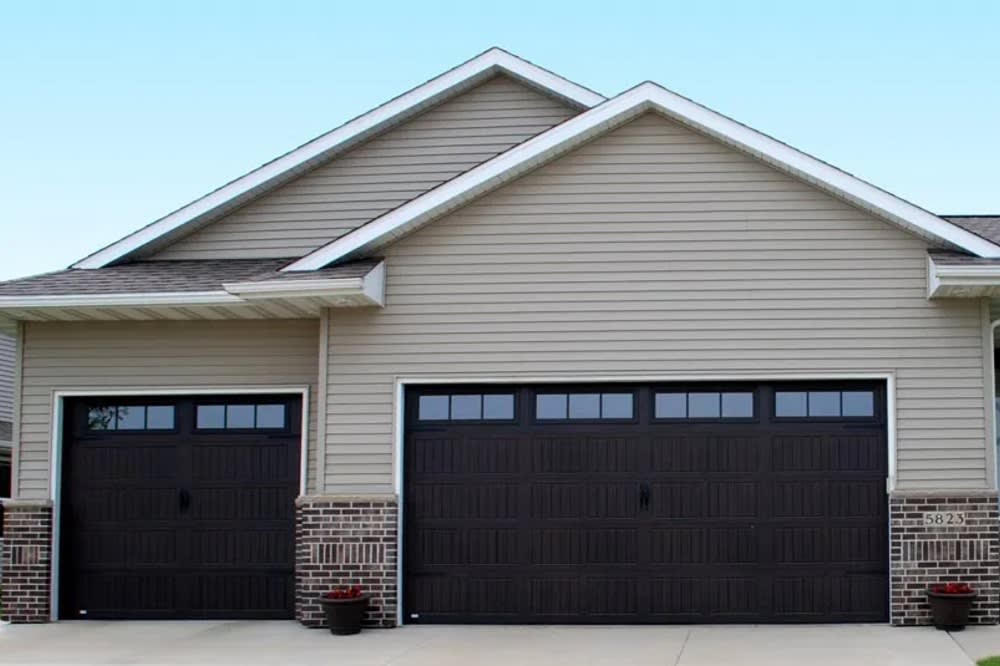 A new garage door enhances your home's curb appeal as it is a focal point that prospective buyers are sure to notice. Consider switching out an outdated garage door for a four-section steel door with insulated glass windows and foam insulation across the top. You may be able to reuse the existing motorized opener to keep the project's cost in check. In addition to the garage door, you may also want to change the front entry door if it is outdated. If the door is in good shape and just needs a touch-up, you can boost the value of your home by painting it. Popular front door colors for Sherman Oaks homes for sale include blue, red, and green because they draw buyers' attention.
Finish the basement
A finished basement can increase the finished square footage of your home. Homes with unfinished basements provide a lucrative opportunity for homeowners to raise the value of their property. Though finishing a basement can cost anywhere from
$7,000 to $23,000 per 1,000 square feet
, most homeowners will be able to get at least 70% of their investment back when they sell. If you finish your basement, stage it while prepping your home for the market, so future owners know how to utilize it. For example, you can put in a pool table, dartboard, and poker table to indicate it could be a gaming area. Or you can install theater-like seating and a big screen to showcase it as a home theater room.
Include manufactured stone siding
Most property owners like rock siding on the outside of their homes. Stone siding enhances the appearance of a home even if you don't install it on the entirety of your exterior. Replacing your existing vinyl siding from the bottom third of the street-facing facade with adhered stone veneer is a reasonable compromise and will cost around
$5-$11 per square foot
. However, if you decide to sell your Sherman Oaks real estate, 96% of this investment will likely be recovered.
A kitchen remodel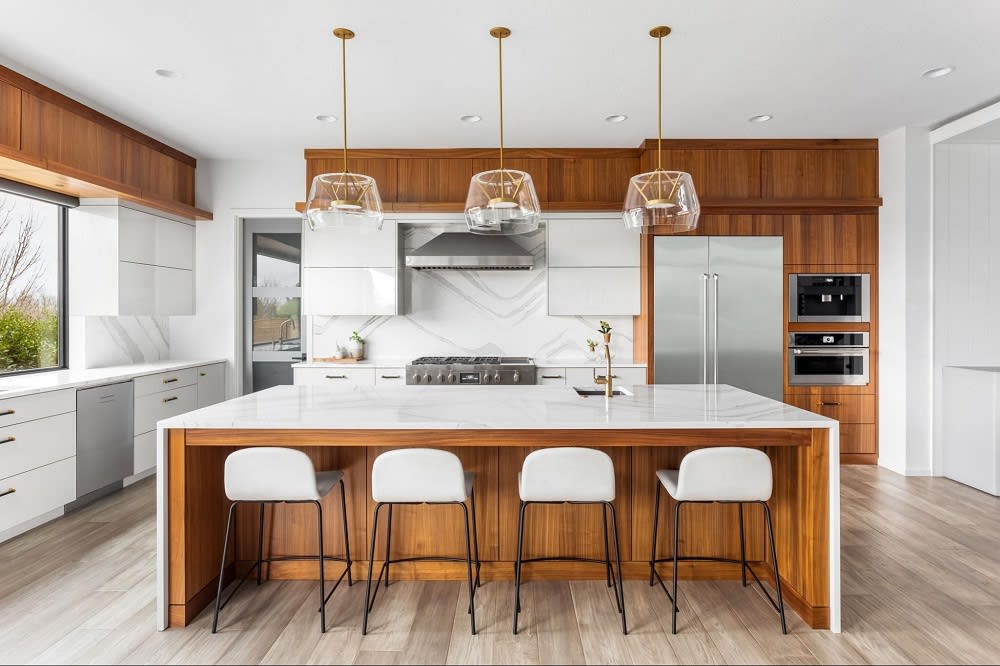 The bathroom and kitchen are the two rooms most frequently remodeled for home improvement. When considering a purchase, buyers typically check out these rooms first. Remodeling one or both of these rooms not only contributes to the beauty of your space it can also boost its value. The average kitchen renovation costs around $20,000 but can fall well above or below that figure, depending on the size of the project. Upgrading a kitchen usually includes purchasing a midrange sink and faucet, energy-efficient appliances, replacing the panels and hardware on the drawers and cabinets, new laminate countertops, and replacing the floor. If you need a full remodel with a different layout, your project could easily be $70,000 or more.
Updated master bath
An updated master bath can significantly increase the value of your Sherman Oaks real estate. Since the pandemic struck, many prospective homebuyers have searched for an oasis in their new homes that can take the place of a spa. If your master bath is outdated, in disrepair, or just doesn't have any of the bells and whistles of modern luxury baths, you can make a solid choice by putting your money into this project.
Luxury amenities
include hardware with high-end finishes, steam showers, soaking tubs, radiant heat floors, marble tile, and chandeliers. When showing your home, draw attention to this newly remodeled space by staging it with plush towels and luxe bath products.
Smart home technology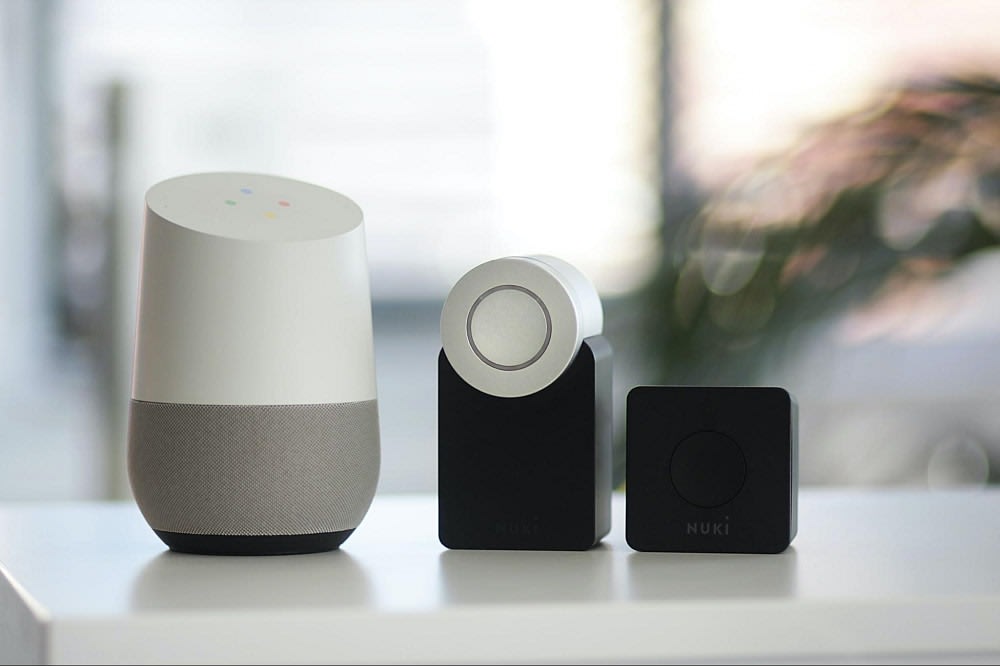 Today's buyers are looking for homes that are convenient as well as luxurious. When listing your Sherman Oaks home for sale, one way to appeal to buyers is to upgrade the technology to a "smart home" you can control from an app. Install a smart thermostat, lights, and a security system that keeps your home and its occupants safe — all from your phone!
Other smart features include a new doorbell and smart appliances to help new owners prepare a perfect meal or save money on utility bills. Have the instructions on using these features handy when you show your home, so buyers know all the possibilities.
When you know what buyers look for in Sherman Oaks real estate, you can make smart decisions when completing projects before listing. Ready to take the next step? Reach out to trusted local agent
Barry Dantagnan
for expert guidance during the selling process.